The Circular Economy is now regarded as a key driver for sustainability by business, policy makers, and academia.
Recently a special issue was dedicated to the phenomenon in Journal of Industrial Ecology , presenting tools, methods, opportunities and challenges associated with the Circular Economy as a driver for sustainability.
We investigated how companies pursuing circular economy as part of their business can quickly assess their environmental value propositions and verify impact. This would lead to the identification of improvement proposals to help refine the value proposition for sustainability.  The environmental value proposition framework can be found in Figure 1 below.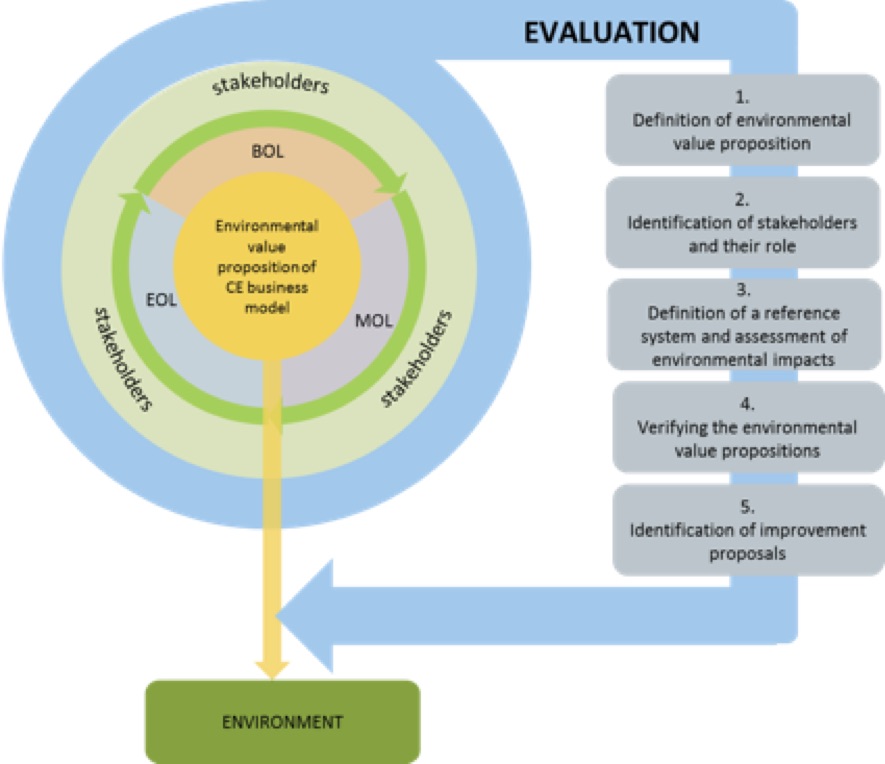 Figure 1. Environmental Value Proposition Evaluation framework. Source: Manninen et al. 2018.  Note. BOL, MOL and EOL refer to Beginning, Middle and End of Product Life, referring to different stages in the product life cycle from material sourcing and extraction up until consumer use and reuse (and recycle etc). 
Start-up HOMIE, focused on driving sustainable consumption and pursuing circularity (e.g. long-lasting products, reuse, reparability and recycling) through a pay per use business model, starting with washing machines, is one of the case studies who applied the framework.
All cases as well as the framework and an environmental value proposition table (EVPT) created by the authors can be found here (free to download using this link the upcoming 50 days).
Sources:
Bocken, N.M., Olivetti, E.A., Cullen, J.M., Potting, J. and Lifset, R., 2017. Taking the Circularity to the Next Level: A Special Issue on the Circular Economy. Journal of Industrial Ecology.
Manninen, K., Koskela, S., Antikainen, R., Bocken, N., Dahlbo, H. and Aminoff, A., 2018. Do circular economy business models capture intended environmental value propositions?. Journal of Cleaner Production.