Lean Startup has been impacting how companies – small and large – innovate their business models. However, academic understanding of Lean Startup and the related  experimentation process is only emerging. Recent academic critique on Lean Startup highlights the inadequate guidance provided for hypotheses generation; limits related to experiential learning that can be generated from customer feedback; and the potential incremental nature of experimentation outcomes.
In this article, we aim to contribute a more positive perspective on the opportunities of Lean Startup. We highlight how it can enable continuous innovation and stakeholder engagement for novelty and impact. First, we argue that Lean Startup has not been conceived for ideation, but rather for iterative experimentation to reduce uncertainty, engage stakeholders, and promote collective learning. The figure below shows our interpretation based on Ries (2011) of where and how the Lean Start-up is positioned –  after entrepreneurs have formed their vision and initial business model idea(s). Second, taking a process perspective on experimentation, we suggest that novel business models can emerge during experimentation.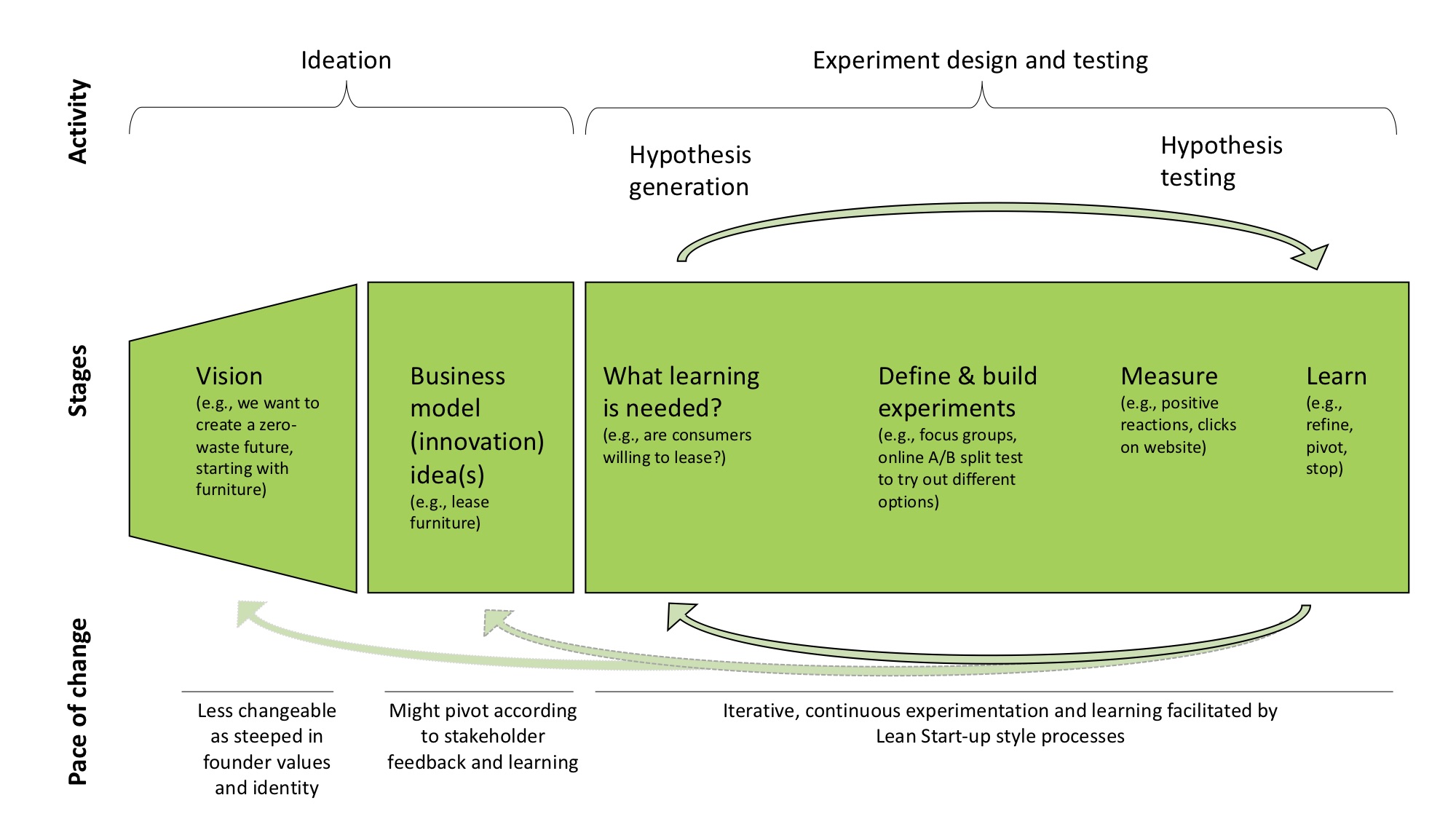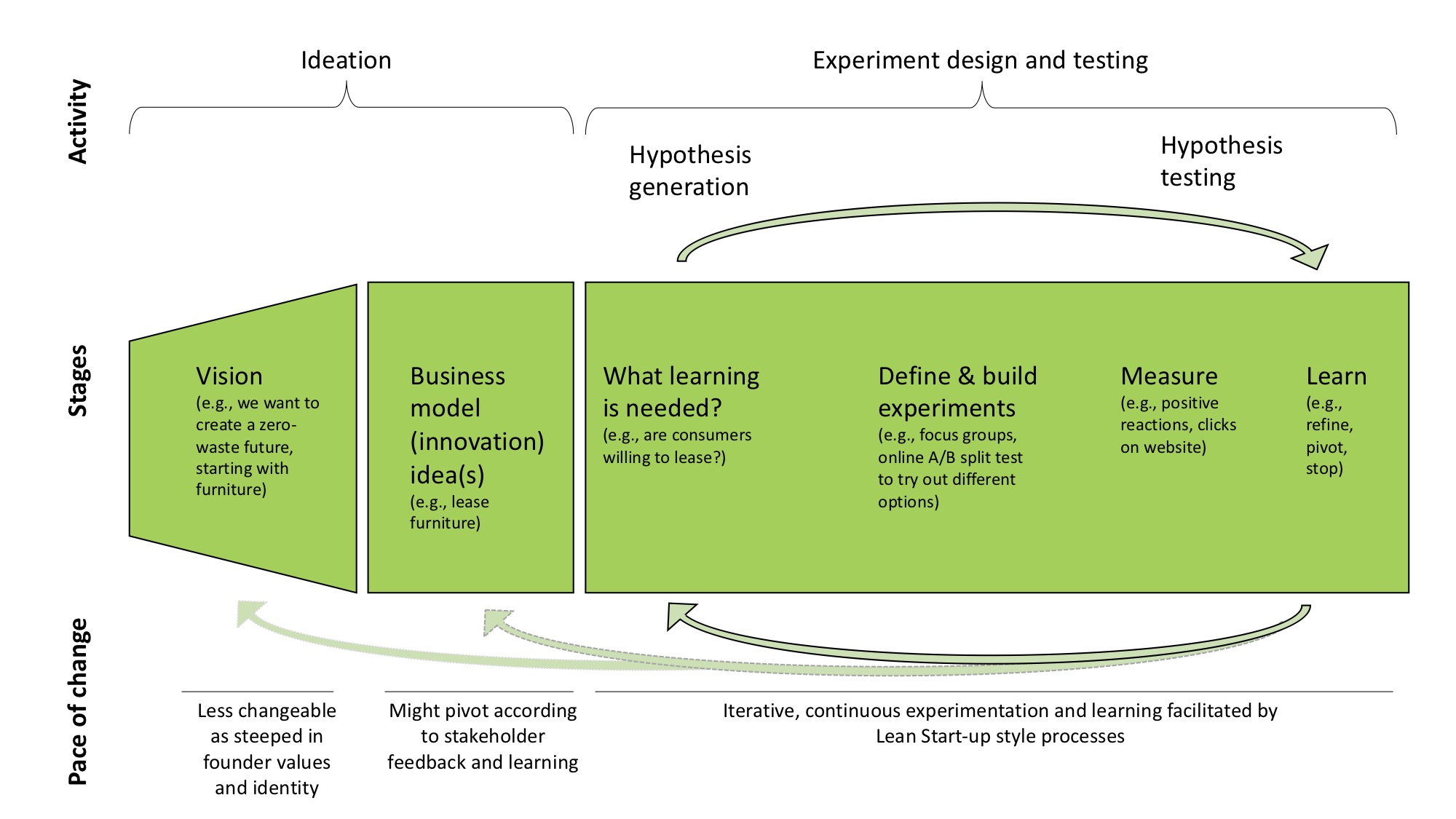 The full open access article can be found here.
Sources:
Bocken, N., & Snihur, Y. (2019). Lean Startup and the Business Model: Experimenting for Novelty and Impact. Long Range Planning, 101953.
Felin, T., Gambardella, A., Stern, S., & Zenger, T. (2019). Lean startup and the business model: Experimentation revisited. Long Range Planning, 101889.
Reis, E. (2011). The lean startup. New York: Crown Business.